Your Success - Our Target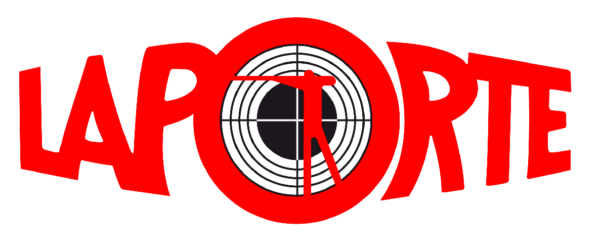 Innovation
Laporte invests heavily in research and development to provide you with the best products at the best possible prices. We continually make new innovations to our range of products whilst striving to keep costs down so you get great value for your money.
Performance
With our technical advancements we are able to ensure our range offers you a consistent product whilst giving you the precision and longevity that Laporte's reputation is built on. Our reputation for a quality product is evident as – many Organisers of TOP events choose Laporte for their clays, traps and technical "know how" at major events worldwide.
Customer Service
All of our Laporte staff is committed to providing you with the best possible customer care and after sales service. No matter the size of your company or whether you are a sole proprietor, "you matter to us".
Laporte® Traps
It is no accident that Laporte® remains a visionary leader and trusted partner within the Shooting Sports industry.  We have many years' experience in developing, building and installation of Clay Traps all over the World, and we place particular emphasis on providing reliable machines.
A) LESS THAN 1% NO-BIRDS
Using Laporte Clays
B) CUSTOMIZABLE CAPACITY
Large Carousel up to 1000 Clays (18 columns)
C) HIGH PERFORMANCES
Extremely precise and constant trajectory. Up to 1.8 second re-arming time.
D) FRIENDLY USING
Lightweight (Aluminum alloy construction) - Reduced noise - Anti-vibration system...
E) LOW MAINTENANCE
Waterproof release cable, first class terminal plugs, rust-proofed treatments...
Laporte® Clay Pigeons
After extensive trials and in-depth research our clays meet all criteria for quality and reliability which makes Laporte® Company world renowned since 1927.
A) DIMPLE DESIGN...
Studied by German engineers, the numerous square indentations are real lead "catchers" that avoid ricochet and considerably increase the breakability of the clay.
B) DOME PROFILE...
For a more aerodynamic profile.
C) DRIVING BAND WITH MORE RIDGES...
For maximum rotation, stability in flight and long distance throw.
D) INTERIOR GROOVES...
To increase breakability and improve scores.
E) CHAMFERED EDGE...
To avoid adjustment of the clay separator on machines and reduce the number of no-birds.
F) WEATHER GROOVES...
To prevent clays from sticking in damp conditions.
Something you must try !
We are very proud to have launched our Phœnix® range of archery traps.
With this incredible innovation, we have opened the way to new disciplines in archery and paintball, dynamic and telegenic games that attract new players every day.
Safe arrows with "Flu-Flu" max distance 40m
Can be used indoor and outdoor - Water and mud resistant
Ideal for beginners, professionals and arc hers of all ages
Variable throwing tracks (Vertical, rainbow and rolling rabbit)