RUNNING BOAR
The reference used for the official Hunting licence created by Jean-Michel Laporte
The Laporte®'s Running Boar
At the end of the 18th century, Emile Laporte, like every hunter, was bored when the hunting season came to an end.  This was the driving force behind the development of the first European clay pigeons and the FIRST automatic launchers. Emile wanted to simulate hunting and so clay pigeon shooting was added to the sport of shooting! This is how the slogan "With Laporte, the hunt is never closed" was born.
Our running boar is part of this historical logic.
This discipline proposed by the LAPORTE group allows hunters to practice shooting with bullets all year round. It only takes an hour and a half to install. The parts making up the rail allow it to adapt to uneven terrain, giving the boar's trajectory a very natural appearance. The modular rail system supplied with the Current Boar allows trajectories of 20 to 50 metres to be adapted. Available as a Swivel or Rocker Boar.
MODULAR RAIL
Adapts to rough terrain
TARGETS
3 "long life" targets included
REMOTE
50 metre wired remote control with speed variation included. Optional radio remote control.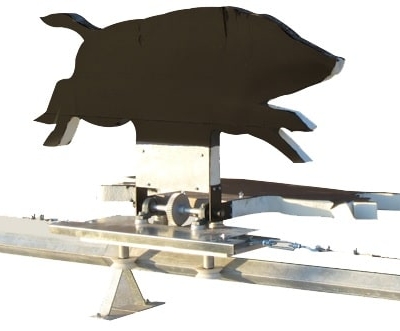 Vous ne trouvez pas ce que vous cherchez ? N'hésitez pas à nous contacter...