Trailers & Simulated
Production of
customised trailers
At the end of 18th century, Emile Laporte, like any hunter was bored when the hunting season came to an end.  The end to this season was the driving force which led him to develop the first European clay pigeons and the FIRST automatic launchers. Emile wanted to simulate hunting and as a result trap shooting became a welcome addition to the sport of shooting!
Using bespoke Laporte Trailers equipped with automatic Traps (you chose the configuration) you can enjoy the pleasure of shooting simulated game.  Road worthy and excellent build quality – you can shoot anywhere easily on your fields or grounds.
With our customised trailers you choose the game your wish to simulate:  – Grouse, Pheasants, Partridges, Doves, Geese, Ducks, Pintails or wild turkeys.
CUSTOMIZABLE
Choose the number of traps and models (some conditions apply)

PROGRAMMABLE
Choose your random program and set your distances and angles

LONG GLIFE
Enjoy extended shooting time thanks to high capacity batteries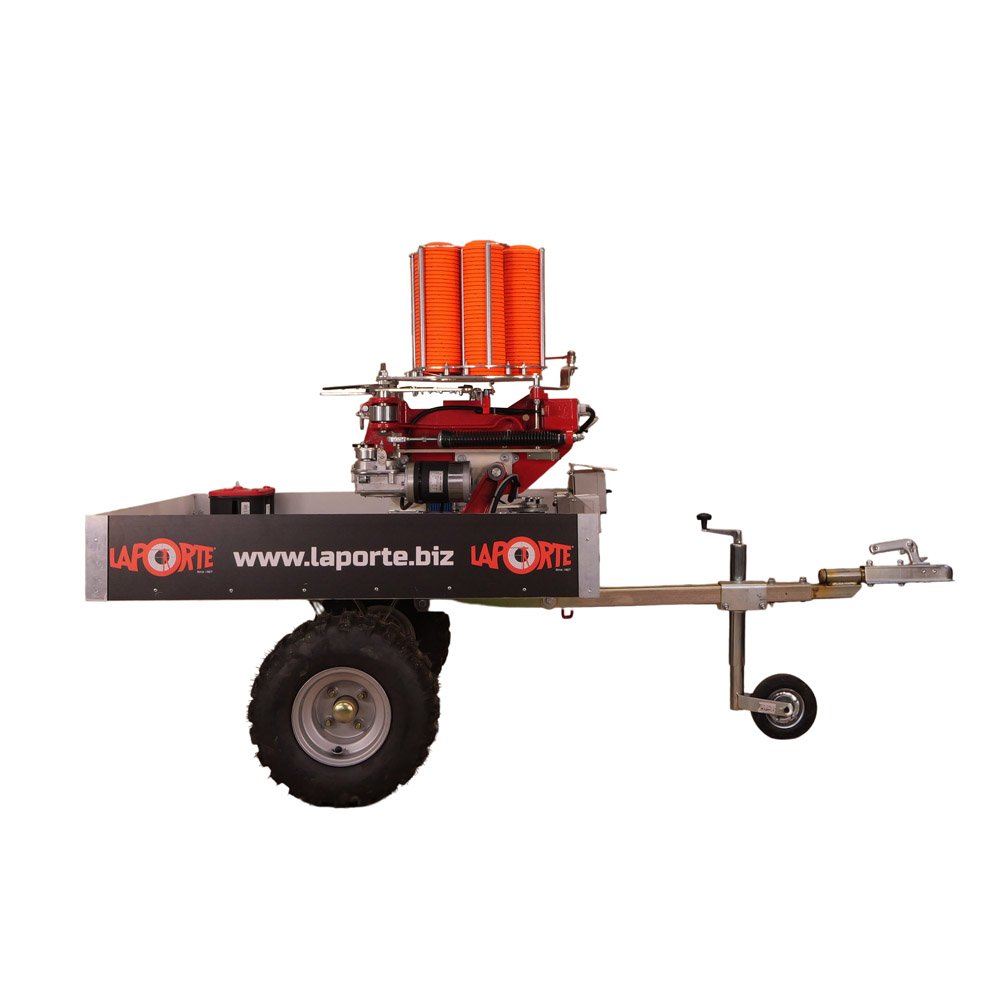 Our products Trailers & Simulated