Gravity Range
Extreme angles and trajectories !
The new range of Laporte PREMIUM launchers has the same manufacturing qualities and efficiency as the Laporte PRO & Olympic launchers, the result of many years of innovation and competition at the highest level.
The unique design of the new Laporte Gravity launchers significantly reduces all mechanical efforts, allowing them to launch in all positions even with a full barrel!
FLUID AND PRECISE MOVEMENTS

For perfect trajectories in all positions including the most extreme ones up to 70° using our Gravity Base.

EVEN LONGER LIFE

Moving parts including our Anti-Friction Return System used successfully since the Rio and Tokyo Olympics.

EXTREMELY LOW POWER CONSUMPTION

Equivalent to a third of an American Trap for twice the range of motion.

INCREASED AUTONOMY

Up to 8000 launches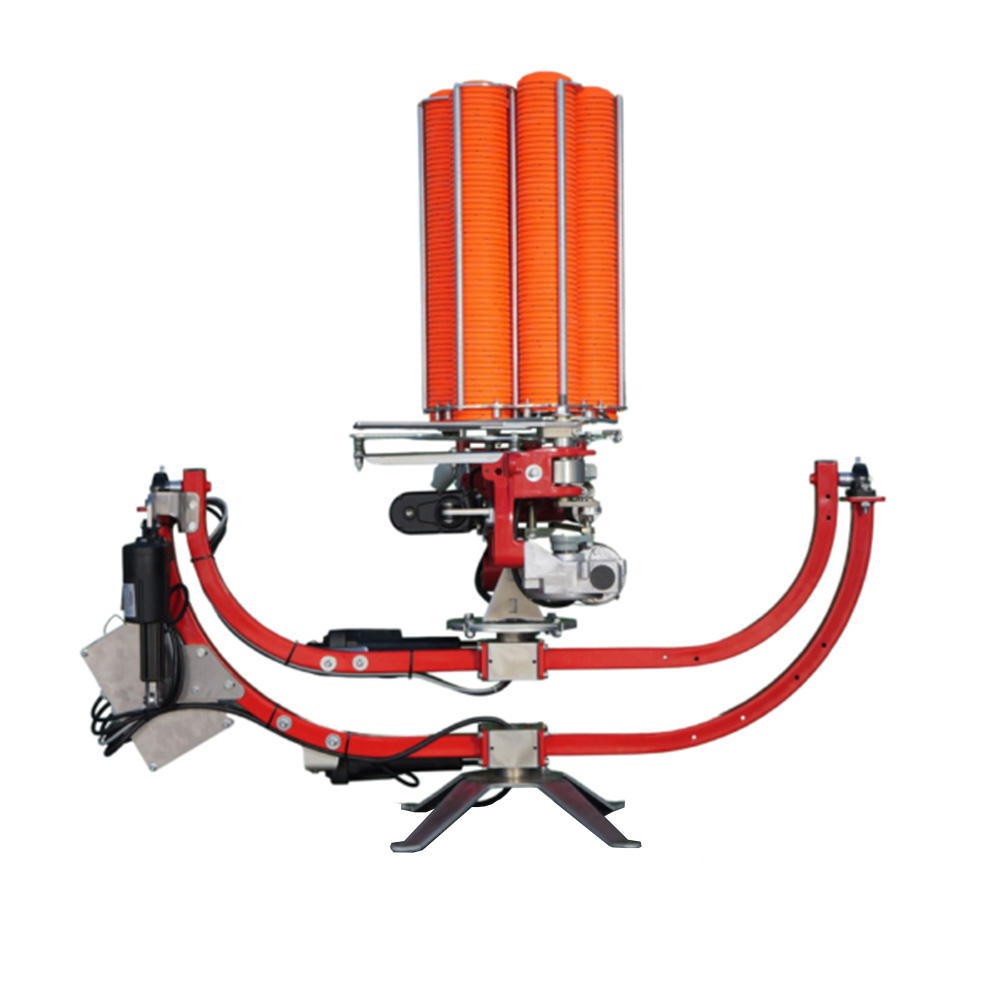 VARIABLE SPEED
With spring anti-vibration system (Laporte patent). This Laporte exclusive allows you to precisely adjust the throwing distance of your targets from 5M to 120M manually or by remote control in a few seconds without ever changing the spring!
– HIGH VELOCITY ARMS (Laporte patent). Increases projection distances while reducing energy consumption.
–3-POINT HOLD (Laporte patent). Guarantees, once the machine is armed, that the target will be maintained at all times, regardless of the angle of inclination (up to 70°).
– VERSATILE. No need to change machines for each target model! Thanks to a very versatile design, simply change the barrel and its holder to use 60-70-90-108-110mm targets, Battues and Rabbits. – Also available in an inverted "left arm" version.
Possibility of adding variable speed to an existing machine (consult us)